All natural 100% pure Red Savina™ Habanero pepper products, certified "Hottest Habanero Pepper In The World" by the Guinness Book of World Records. Fresh whole Red Savina™ Habanero chile pods are harvested, sun-dried, and ground into a powder or brined into a mash puree. No added chemicals or anything artificial, just pure natural aged pepper for that unmistakable Red Savina™ Habanero flavor. Red Savina™ Chiles have been laboratory tested and certified at over 577,000 Scoville heat units, twice as hot as regular Habanero Pepper, and 65 times as hot as Jalapeno Pepper. One single gram can cause detectable heat in 1,272 pounds of sauce, and over eight pounds of fresh Red Savina™ Habanero Peppers are required to make one pound of dried ground pepper.
Order direct from the largest supplier of dried Red Savina™ Ground Powder Habanero Chile Pepper, Pure Concentrate Mash Puree Hot Sauce, Seeds and Capsaicin Extract. By ordering you are certifying that you are at least 18 years of age. We ship using FedEX or USPS for fast and secure delivery (free shipping on purchases over $250). Please email support@redsavina.com with any questions or for bulk orders.


100% Pure Ground Red Savina™
Fruits of red Capsicum chinensis, dried and milled, 5 oz
The Hottest Habanero Pepper Powder in the world

100% Pure Mash Red Savina™
Fruits of red Capsicum chinensis, brined and mashed, 10 oz
The Hottest Natural Habanero Hot Sauce Puree in the world
Red Savina™ Dried Whole Chile Pods
Fruits of red Capsicum chinensis, dried, 1 oz
The Hottest Habanero Pepper Pod in the world
Red Savina™ Seeds
Seeds of red Capsicum chinensis with growing instructions, 100 mg
The Hottest Habanero Pepper Seeds in the world
Chocolate with Hot Pepper Chilies
Organic 74% Cacao Dark Chocolate, 2 oz bar
The Hottest Chocolate Bar in the world
Red Savina™ Pure Capsaicin Extract
Capsicum Oleoresin extracted from fruits of red Capsicum chinensis
3,000,000 SHU Scoville Heat Units
.05 oz vial


.5 oz dropper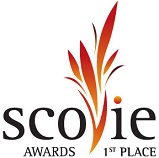 Capsaicin, an alkaloid unique to chile peppers and what makes Red Savina™ habanero pepper hot, has been used as a natural remedy for thousands of years, starting with the ancient Mayans. Of all the capsaicinoids, only two compounds are responsible for heat; Capsaicin extract and dihydrocapsaicin.

The National Library of Medicine

lists over 13,000 studies of Capsaicin, one of the most researched substances in nutrition and medicine involving the following health benefits:




Triggers endorphins

Decreases congestion

Increases fat oxidation

Anti-cancer

Improves digestion

Lowers cholesterol

Lowers triglycerides

Improves circulation

Anti-inflammatory

Reduce blood pressure

Prevents blood clots

Prevents heart disease





Contact us anytime at support@redsavina.com. We love hearing from our fellow Chile-heads and will do our best to get back to you as soon as possible.


© 1999-2020 RedSavina.com